Café | Bar – Collective @ Berlin – Prenzlauer Berg
OPENING HOURS
TUESDAYS – THURSDAYS | 15 – 1
FRIDAYS | 11 – 2
SATURDAYS | 11 – 2, with breakfast plate from 11am
SUNDAYS | 11 – 23, with breakfast plate from 11am
MONDAYS | closed, possibly events
CURRENT PHOTO EXHIBITION
20 years of Café Morgenrot on Kastanienallee – A photo exhibition by Klaus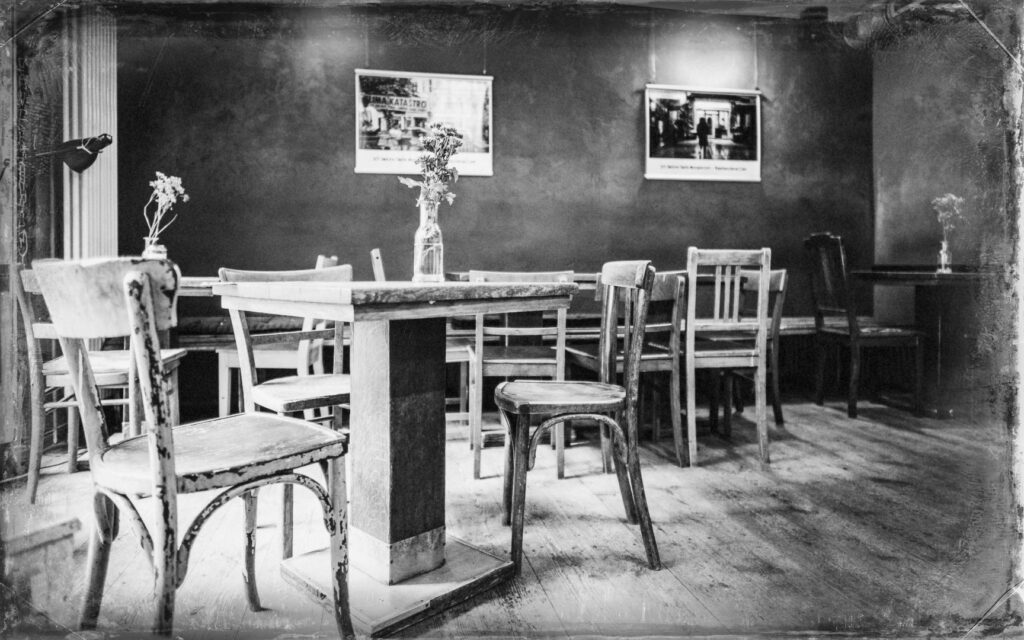 ---
EVENTS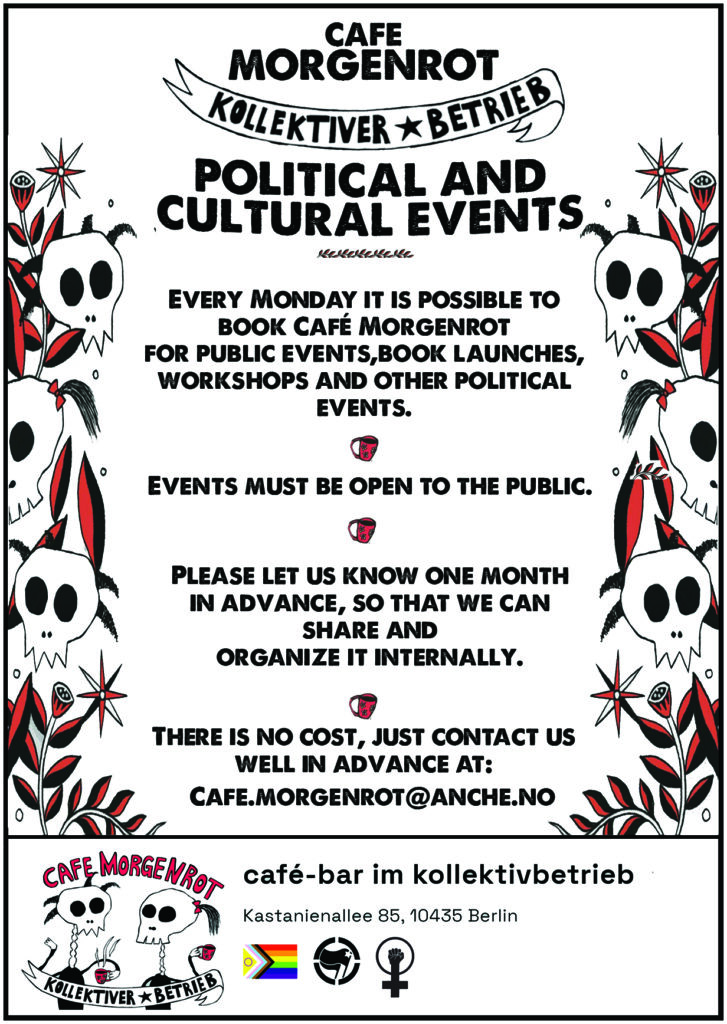 Are you planning a political or cultural event?
Every Monday it is possible to book our café for public events, book launches, workshops, exhibitions and other political or cultural events.
Please only events with pub noise and no concert or party requests.
The events must be open to the public.
There is no cost to you and we can also provide you with technology.
Please contact us at least 1 month in advance.
---
Reservations are only possible via telephone 030 44317844 and from 6 ppl. Please excuse us, that we cannot accept all reservations. For organizational reasons, we can only accept reservations for breakfast on Saturday and Sunday for 11 a.m.! We look forward to seeing you!